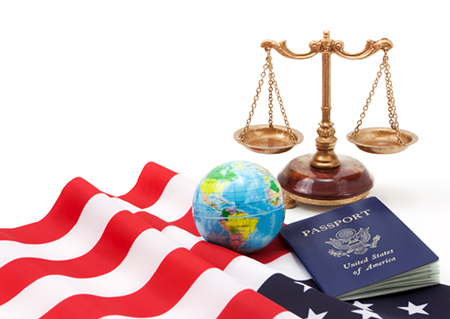 EB-5 Investors
For more than 20 years, American Investor Immigration Law, PLLC or "AII Law" (formerly Robert Lubin & Associates, P.C.) has been helping EB-5 investors receive green cards through their participation in job-creating American business ventures. AII Law has a long track record of helping investors get approved at every step of the way – from the I-526 through the I-829 petitions, and even culminating in naturalizing as U.S. citizens. The EB-5 visa category was created to make permanent residency available to foreign investors who wish to invest in a U.S. business enterprise that will create jobs. The minimum investment amount is $500,000 or $1 million, depending on project location, and at least 10 jobs per investor must be created in order for the investor and his or her family to qualify for permanent residence.
EB-5 visas were created to stimulate the U.S. economy by making a new source of funding available to projects that need it. In order to push the projects towards the areas that need them the most, the U.S. government has reduced the investment amount when the projects are located in with high rates of unemployment and in rural areas. If an investment is made in a project taking place in a "targeted employment area," a minimum investment of $500,000 is required. EB-5 investments typically fund new project developments, but they can also made to save failing businesses.
EB-5 investments are attractive to many people with the means to make to the necessary investment because the investment leads to a green card for investor as well as his or her spouse and children under the age of 21. EB-5 investments also do not require permanent employment with the business in which the investment was made or meeting the difficult requirements of many other employment-based visas.
For most investors, the ultimate goal is status as a permanent resident in the U.S. This process is initiated by an investor making a qualifying investment and then filing Form I-526 with the U.S. Citizenship and Immigration Service (or "USCIS") along with hundreds – and sometimes even thousands – of pages of supporting documents related to the investment project and the investor. AII Law works closely within investors, their representatives, and a team of professionals to create winning petitions that meet and exceed USCIS expectations.
EB-5 cases can be complicated for both investors and for attorneys who have not handled many of them. There are strict requirements about the investment and the investor that must be met before the visa can be granted. AII Law is very experienced in handling EB-5 cases, and we offer a full refund of our legal fees if our client's petition is not granted.